High Standard portable cold storage solutions
ISO certified • GTM in days - get your 10ft,20ft, 40ft, high cube (HC), flat belt, open top, ISO tanks and reefer containers for your temperature-controlled storage and multimodal transport
Keep
things fresh
with our containers
The ideal temperature can help products have a longer life. With the modern technology portable storage units can be tracked remotely, have the right temperature fit for every fruit, vegetable, dairy product and many more.
Tell us your requirement and within days, we will deploy your ideal storage unit at your facility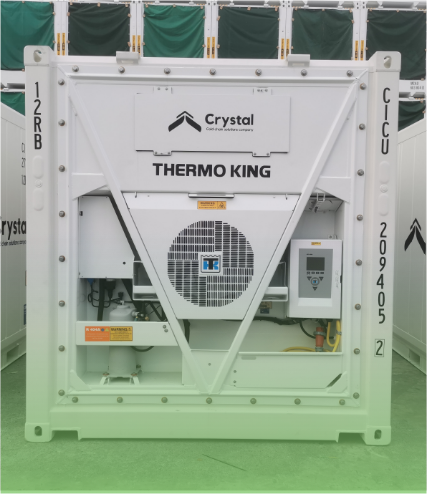 Online Management Solution
Now get control of your storage on your fingertips.Access your inventory status, temperature control and other insights about your stock on a custom dashboard.

ISO Certified
The ISO certified robust storage units meet all the quality standards to store all types of fresh products i.e., fish, salmon, fruits, vegetables, frozen foods, exotic fruits, milk, butter, cheese, chocolates, meat etc.
Customizable
The beauty of our service is, it allows you to explore products which are completely customizable, from 1200 liters to 5 lakh liters, in temperature variants of environment temperature to -70°c, all under one roof.
PAN India
The portable storage technology allows us to deploy the storage units across India with the go to market time of a couple of weeks. Better yet, the installation process is completed between a day to four days.
Remote Monitoring System
Control your storage from anywhere at any time! Keep a track of your inventory movement, temperature control, humidity control, etc. Also claim, additional provisions of end to end support for Managing and Maintaining the Cold Chain.
Buyback/Exchange
Think you have gotten all out of your storage unit? Don't worry, we will buy it back from you, offer you a new, better container on lease when and where you require.
Your smart solution for storage needs always a step ahead !
Multi Modal -Air, Marine and Road
More than 100 Quality
Standard checkpoints.
Quicker Response Time (QRT)
Industries
F & B
FMGC
Fruits & Vegetables
Dairy
Confectionary
E-commerce
Fish & Meat